Meyer Lemon-Buttermilk Pound Cake
1½ cups all-purpose flour
1¼ cups cake flour 
1 ½ cup sugar
½ teaspoons black pepper
½ teaspoons baking soda
½ teaspoons salt
4 eggs
¼ cup Meyer lemon juice
1 teaspoon Tahitian vanilla extract 
¾ pound unsalted butter at room temperature
¾ cup buttermilk 
Preheat the oven to 325 degrees and grease a 9-inch loaf pan. With a stand up or handheld mixer, cream the butter and sugar for 7 minutes, consistency should be white and fluffy.

Continue mixing and add one egg at a time then the vanilla, add half the dry ingredients then the lemon juice.

Continue mixing and add the other half of the dry ingredients and then the buttermilk. Make sure all ingredients are fully incorporated but don't over mix.

Bake for 1 hour to 1 hour 20 minutes or until wooden skewer comes out of center clean. Allow to cool before slicing.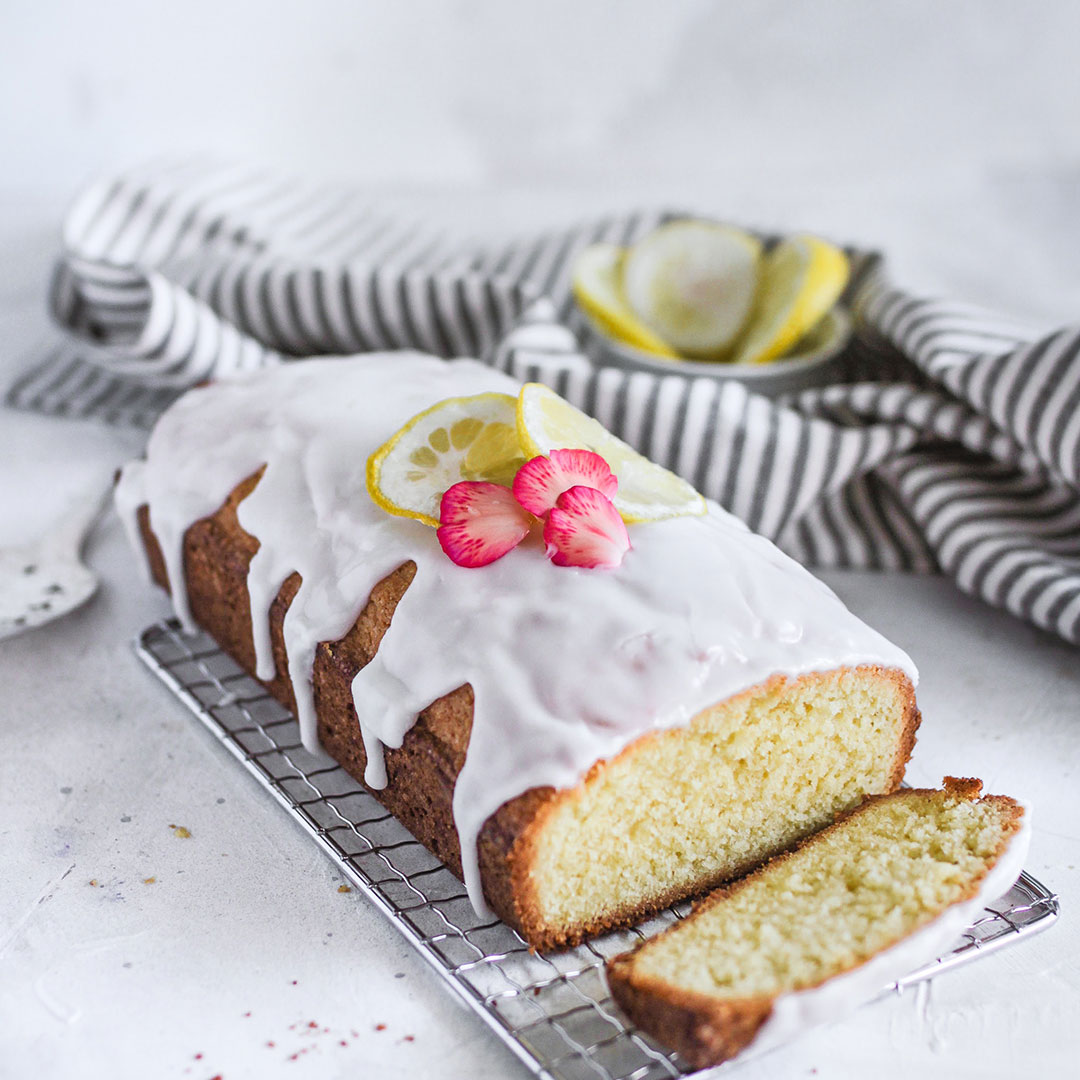 1 cup sugar
1 cup butter
1/8 cup water
¼ cup pecan pieces
¼ cup chocolate chips 
1 teaspoon salt 
In a small saucepan, on high heat, boil sugar, water, and butter to 300 degrees while stirring constantly (about 5 minutes).

Pour onto a ½ sheet tray lined with a silicone baking mat then sprinkle pecan pieces, chocolate, and salt on top. Refrigerate until cold and then chop with a knife. 
2 cup huckleberries 
4 cups of St. Francis Zinfandel 
1 stick of cinnamon 
½ cup sugar 
2 Tablespoons corn starch 
In a medium saucepan, on high heat reduce wine with cinnamon by half. Stir in sugar, then turn off the heat.

Add the huckleberries and wait 5 minutes. Turn the heat up to high again and as soon as the huckleberries start to simmer whisk in cornstarch.

When the sauce thickens remove from heat and let cool.