Wine Club Release
"Grab & Go" Pick-up Reservations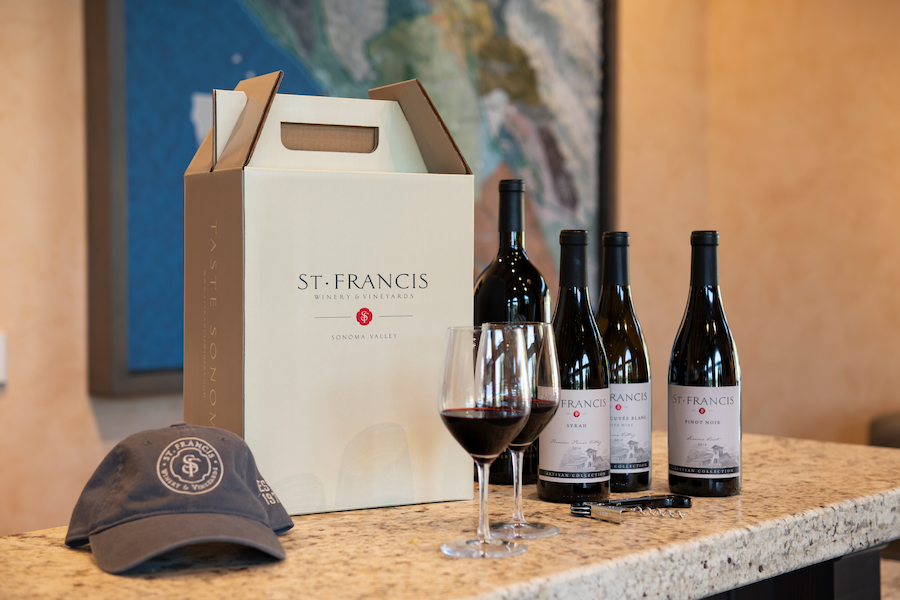 Pick-up reservations open Friday, September 8, 2023
Select a day and a 30-minute time slot that works for your schedule. Check-in at the host stand and our staff will assist in loading your wines into your vehicle.
Release Pick-up Reservations are for precharged orders only. This reservation does not include a wine tasting experience. No onsite substitutions available. Substitutions must be made prior to billing.
Member Parlor
& Terrace Tastings
Complimentary to our Club Members
Wine Club Members can escape for an intimate wine-tasting experience in our Members Only Parlor & Terrace. Explore Wine Club exclusives, new releases, and limited Library selections in this luxurious private space. Our knowledgeable wine educators will delight you with an elevated wine engagement.
Thursday - Monday  |  90-minute duration
Lodging & Entertainment Benefits
Our Wine Club Team is standing by to support all of your wine needs.
Available Daily 9 AM - 5 PM (PST)