Hoisin Glazed Baby Back Ribs and Cole Slaw
5-6 pounds Baby Back Ribs, membrane removed
1 cup Hoisin sauce
1 tablespoon Siracha
1/3 cup rice wine vinegar
1 2-in piece of ginger, grated
¼ cup honey
3 cloves garlic, grated
2 tablespoons soy sauce
½ cup ketchup
In a bowl combine sauce ingredients and mix well. Place ribs in the slow cooker and coat with sauce. Cook on low for 6 hours. Turn off the slow cooker and let the ribs rest for half an hour in the sauce. Remove ribs from slow cooker and place on an aluminum foil-lined baking sheet. 

In a sauté pan over medium heat reduce the sauce by half until sauce thickens, stirring frequently to prevent burning. Once the sauce has thickened brush the glaze on the ribs and place under the broiler, on low heat, until ribs caramelize. Cut ribs in between the bones, drizzle sauce on top if desired, and serve.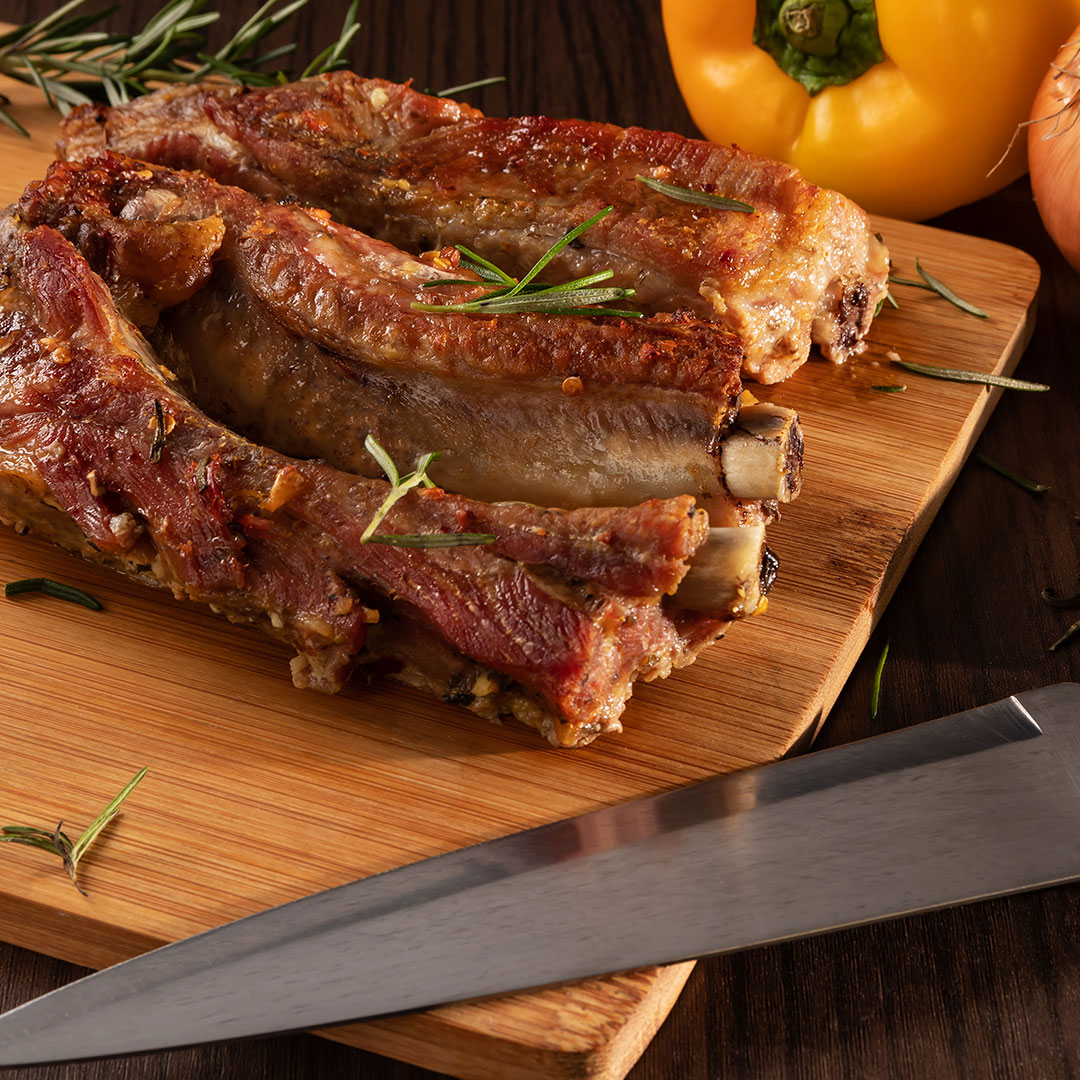 ½ cup sour cream
½ head green cabbage, thinly sliced
½ cup mayonnaise
1 carrot, grated 
2 ½ tablespoons Dijon mustard
1 apple, peeled, quartered, and thinly sliced     
6 tablespoons currants
Salt and black pepper to taste
In a large bowl combine sour cream, mayonnaise, mustard, honey, vinegar, and currants, mix well.  Add cabbage, carrot, and apples, toss to combine, and season to taste with salt and pepper.