2 cups pecans
3⁄4 cup dark brown sugar
2⁄3 cup corn syrup
11⁄2 teaspoons vanilla extract
3 eggs
2 tablespoons unsalted butter, melted
1⁄2 teaspoon salt
3⁄4 cup semisweet chocolate chips
2 tablespoons St. Francis Port
Preheat oven to 375°F. Toast pecans in oven for about 6-8 minutes, remove and chop coarsely.
In a large bowl, lightly beat eggs, then combine brown sugar, salt, vanilla extract, corn syrup, melted butter, and port.
Fold in the chocolate chips and pecans then pour the filling into your pie shell.
Bake on a hot baking sheet for 50 minutes on the boom rack of the oven. Check to make sure the crust doesn't get too dark; otherwise use a crust protector or aluminum foil to halt the browning.
Cook until the center of the pie is set and no longer jiggles. Let pie cool to room temperature on a cooling rack.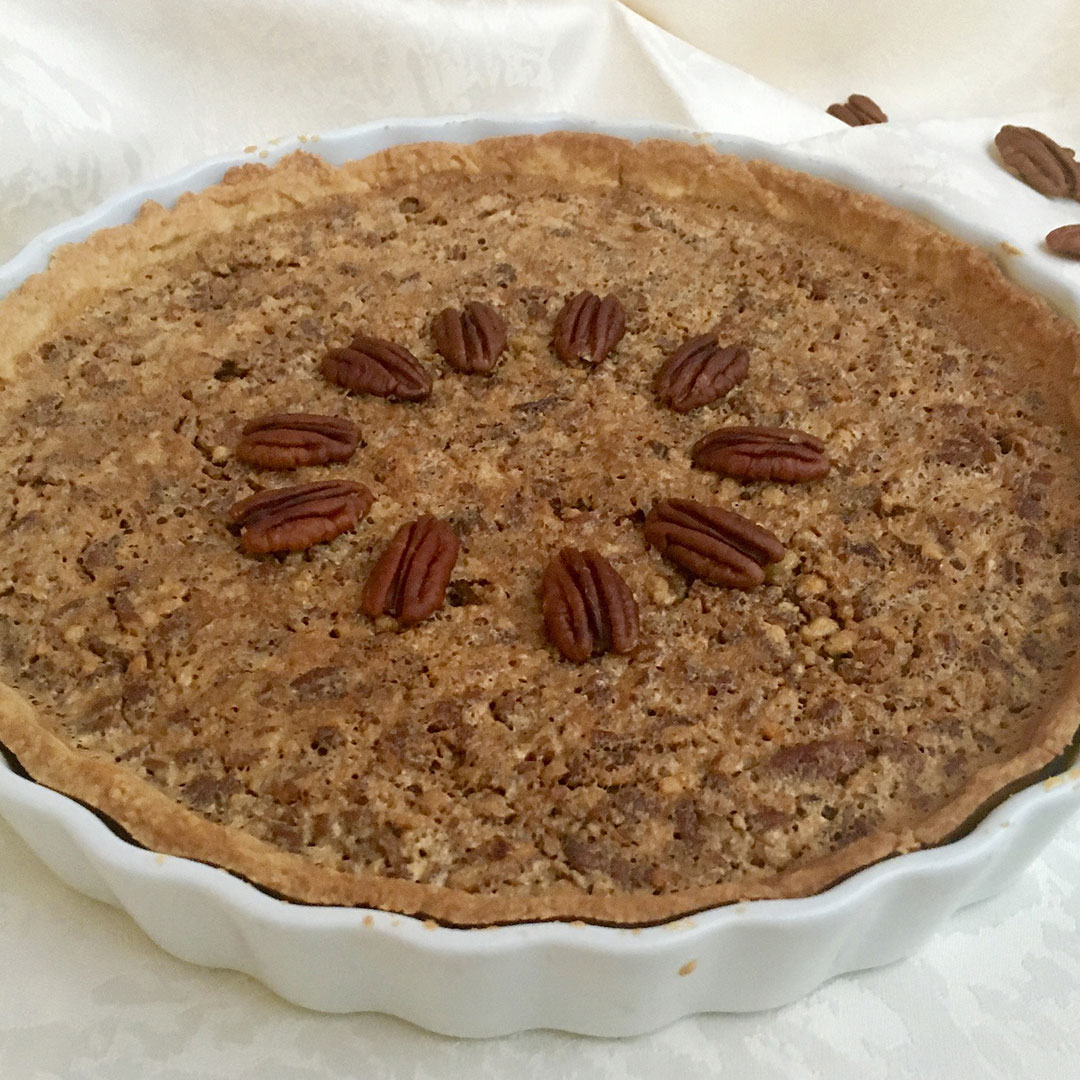 11⁄3 cups all-purpose flour
1⁄4 teaspoon salt
2 teaspoons sugar
4 ounces unsalted chilled butter, cubed
1⁄3 cup ice water
Pulse our, salt and sugar in a food processor. Add chilled butter a little at a time to incorporate into the dry ingredients then add water to incorporate quickly into the dough.
Remove dough from the food processor and onto a floured work surface. Knead the dough
2-3 times to fully distribute the added water.
Wrap in plastic and refrigerate for 20 minutes. Lightly our a work surface and roll out the dough into a 12 inch round.
Place the dough into a 9-inch pie plate. Trim the edges to about an inch overhang and fold the dough back under and crimp with the thumb to decorate. Refrigerate with plastic wrap until rm.