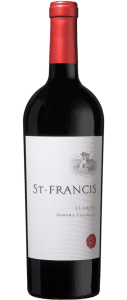 Claret is the British-inspired term for an elegant red blend of classic Bordeaux varietals, in this case: Merlot, Cabernet Sauvignon, and Malbec. This medium-bodied wine shows off generous aromas of dark cherry, wild berries, tea leaf, and fresh sage. Bright and vibrant flavors of cassis, juicy plum, and cherry compote along with a hint of savory five-spice are beautifully balanced with dusty tannins and a long, smooth finish.
The 2017 growing season started out wet with record-breaking rainfall. The mild spring led to a timely bud break and good fruit set, followed by ideal conditions of cool mornings and warm, sunny days throughout the summer months. A few days of intense heat at the beginning of September sped up ripening throughout the region. Well-timed picks meant the majority of the fruit was in by the first week of October. Beautiful color, well-defined aromatics, and outstanding flavor define this vintage.
The grapes that go into our Sonoma County Claret are from our Certified Sustainable Estate Vineyards and top growers in Sonoma County, a prime region for nurturing Bordeaux varieties such as Merlot, Cabernet Sauvignon, and Malbec. These grapes thrive in our temperate Sonoma weather and rocky soils, each contributing distinctive and individual qualities to the final blend.
All grapes are gently de-stemmed before cold-soaking for two days to extract optimal color and flavor. The fruit is fermented in separate lots, allowing each lot to be individually and distinctly crafted before being aged in French oak barrels, 20% new. The wines are aged 16 months in barrel before final blending and bottling.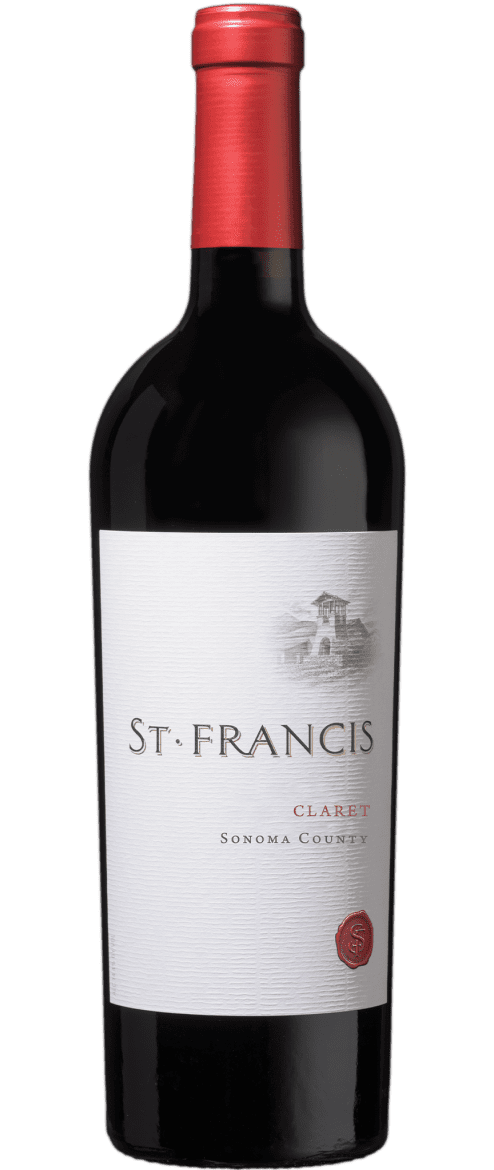 58% Merlot
22% Malbec
20% Cabernet Sauvignon

Wine Experiences Currently Unavailable
For the well being of everyone and in accordance with the California Department of Public Health's Stay-Home Order, all wine experiences will be temporarily closed through January 9, 2021. 
Schedule Curbside Pickup

(707) 833-0242
Thank you for all of your support this year.
Have a safe and Happy Holiday!