Braised Lamb Shank with Red Onion Preserves
 4 lamb shanks, about 1 pound each
½ cup olive oil 
1 carrot, large dice 
2 celery ribs, large dice 
1 medium yellow onion, large dice
6 sprigs of fresh thyme 
1 bay leaf 
4 cups beef broth 
2 cups red wine  
Salt and black pepper to taste 
Season with salt and pepper the shanks the night before you plan to cook them. Preheat oven to 350°F. 

Heat the oil in a roasting pan large enough to hold the shanks snugly in one layer. Brown the shanks for several minutes on all sides or until uniformly brown, then remove to a plate. 

Add the carrots, celery, and onions to the pan and cook to a soft golden brown. Add the lamb shanks back to the pan and add the thyme sprigs and bay leaf; cover with the broth and wine. Bring the liquid to a boil and cover with tin foil, place the shanks in the preheated oven. Braise until the meat is tender and ready to fall off the bone (about 2 hours). 

Remove the shanks to a platter and keep warm. Strain the liquid into another saucepot and discard the vegetables. Bring the strained sauce to a boil and reduce it to about 2 cups or until it coats the back of a wooden spoon. Ladle the finished sauce over the shanks,  place the onion preserves over the lamb and serve immediately.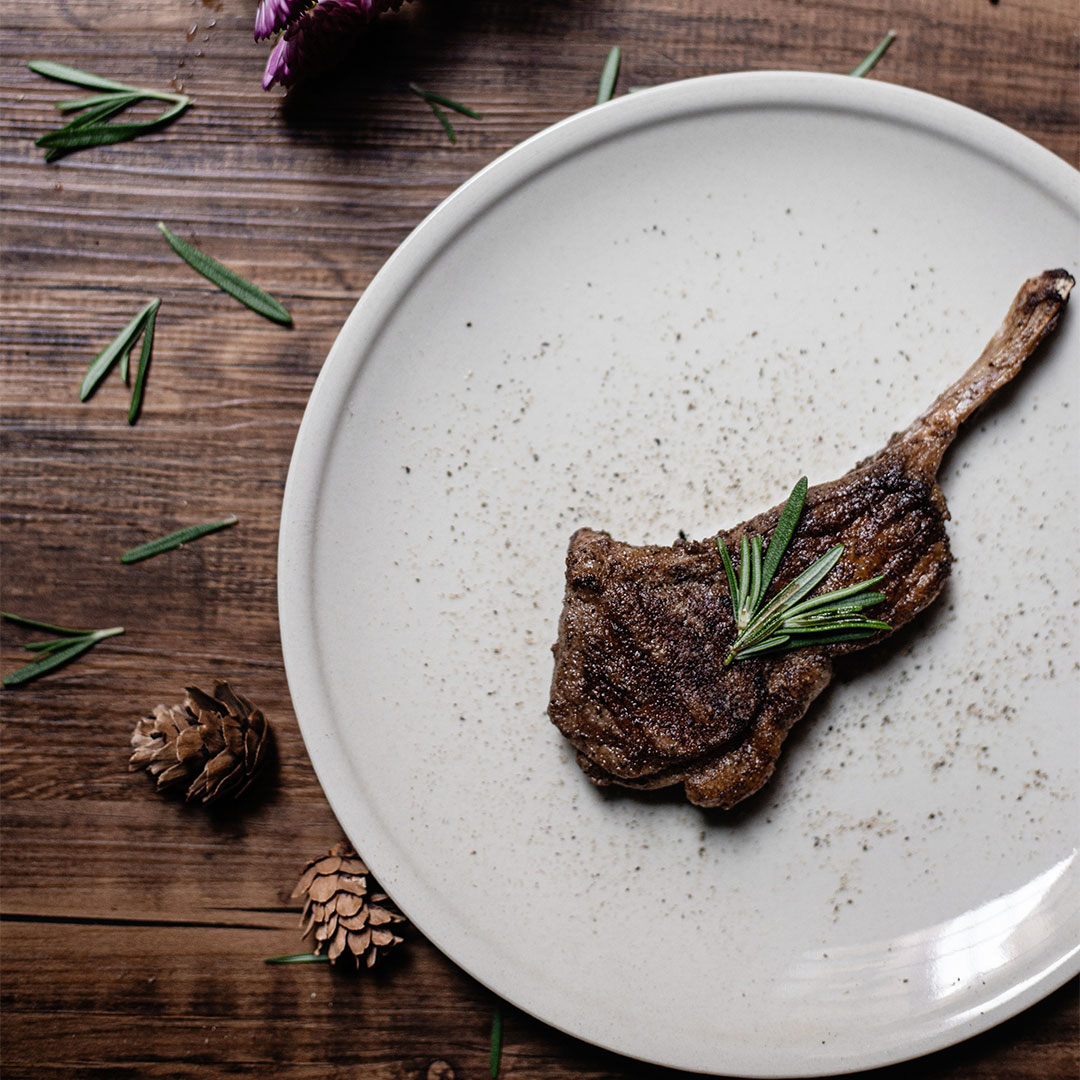 Red Onion Preserve Ingredients
6 red onions, sliced 
Red wine to cover, about 3 cups
¼ cup sugar 
2 bay leaves
Red Onion Preserve Technique
Place the sliced red onions in a saucepot. Add the red wine, sugar, and bay leaf. Simmer on a medium-low flame for 1 to 1½ hours, stirring occasionally, until the liquid has evaporated. Serve at room temperature.