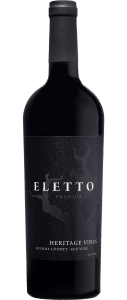 This opulent red wine leads with a robust bouquet of pomegranate, boysenberry, and lilac. Concentrated flavors of stewed plum, black cherry, and truffle emerge from its deep hue evolving to a surprisingly smooth and silky structure. It's a charismatic field blend with distinctly spicy acidity and a lavishly long finish.
Harvest in 2016 started in the middle of August during a pattern of warm sunny days cooled by foggy mornings and breezy afternoons for most of the area. The early months of the year were very mild with little rain allowing the vines to progress steadily and uneventfully. Yields throughout the region were slightly below average but moderate weather starting in early summer gave the fruit plenty of time to develop great color and flavor, resulting in beautifully balanced wines.
Eletto, meaning "the chosen one" pays homage to the heritage old vine vineyards planted over 100 years ago. Uboldi Vineyard was planted in the early 1900s by the Uboldi family from Italy. They planted some of their five-acre farms with Zinfandel and asked for cuttings from neighbors and friends to fill out the vineyard. Over time the block became a traditional Italian "field blend" of over a dozen varieties including Alicante, Petite Sirah, and Carignane along with Zinfandel. This field blend, identified as Mixed Blacks, is picked and fermented together and has distinct characteristics including more structure and acid than traditional Zinfandel.
The grapes are hand-sorted and undergo a five-day cold soak before fermentation to extract optimal color and flavor. After primary fermentation, the wine is pumped into 100% French oak barrels, 45% new, where it undergoes natural malolactic fermentation, followed by 24 months of aging before blending and bottling.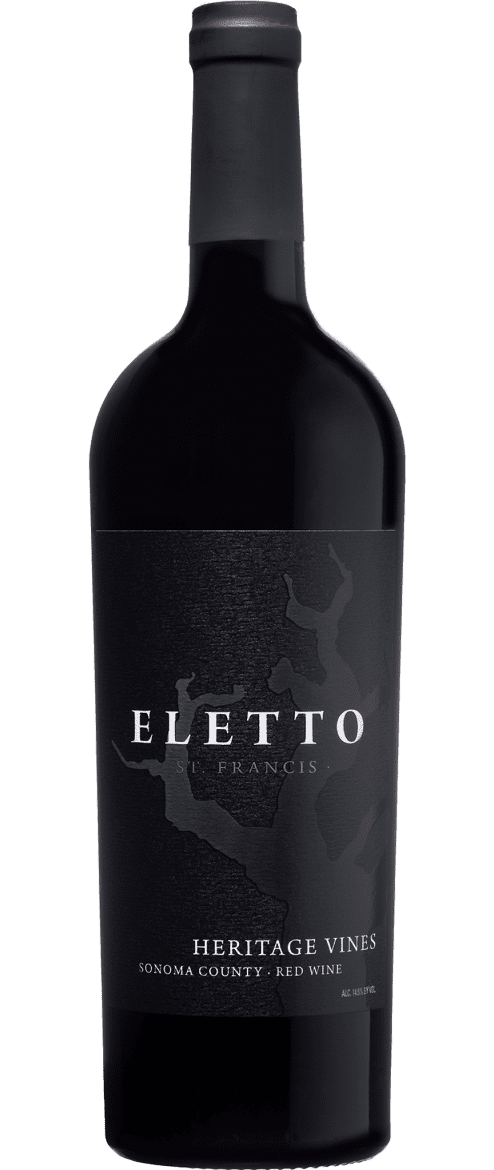 56% Mixed Blacks
44% Zinfandel

Related Products, Recipes & Trade Tools
Let us make gift buying easy on you!
Answer a few questions and one of our Holiday Helpers will contact you with options that work for your needs, budget, and preferences.