April 22, 2023 | by Sue Straight
St. Francis Winery & Vineyards has been named among the best places to work for the past 12 years by the North Bay Business Journal for many reasons – one of which is our sustainability practices. Our sustainable practices are a fully integrated element of our business, culture and lifestyle and are a source of great pride among our employees. In fact, St. Francis Winery & Vineyards is a Certified California Sustainable Producer.
The three pillars of sustainable development are: Ecology, Economics and Social Equity.
Sustainable development is built on top of those three pillars because it can be achieved only when environmental protection, social equity, and economic profitability coexist without one area taking over any of the others.
Each of these factors is considered in our business decisions. Our goal is to share amazing wines and delicacies from the heart of Sonoma County, while preserving this mecca for future generations.
Ecology
One of the ways we practice ecology in our vineyards by adding cover crops
, which are the various types of vegetation planted between the rows of grapevines (we use a permanent no-till cover crop in certain blocks, which is a blend of grasses like Blando brome, Zorro fescue and others. For our plow-down cover crops, we use a blend of Magnus peas, barley, oats, Dundale peas, and common vetch). Although this vegetation might look like random weeds, it is actually a well-thought-out mix of beneficial plants and goes a long way towards our sustainable farming efforts. Our vineyard management team regularly rotates our cover crops for maximum benefit. The ecological benefits of cover crops include:
Increasing biodiversity from additional vine-friendly micro-flora and fauna.
Preventing soil erosion.
Improving soil health for water retention and root development.
Provide habitat for beneficial insects.
Allowing the soil to hold more moisture from the winter rains.
Permitting easier access to vineyards during wet weather.
Providing organic matter that breaks down in the soil to slowly release nutrients necessary for healthy vine growth.
Suppressing weeds.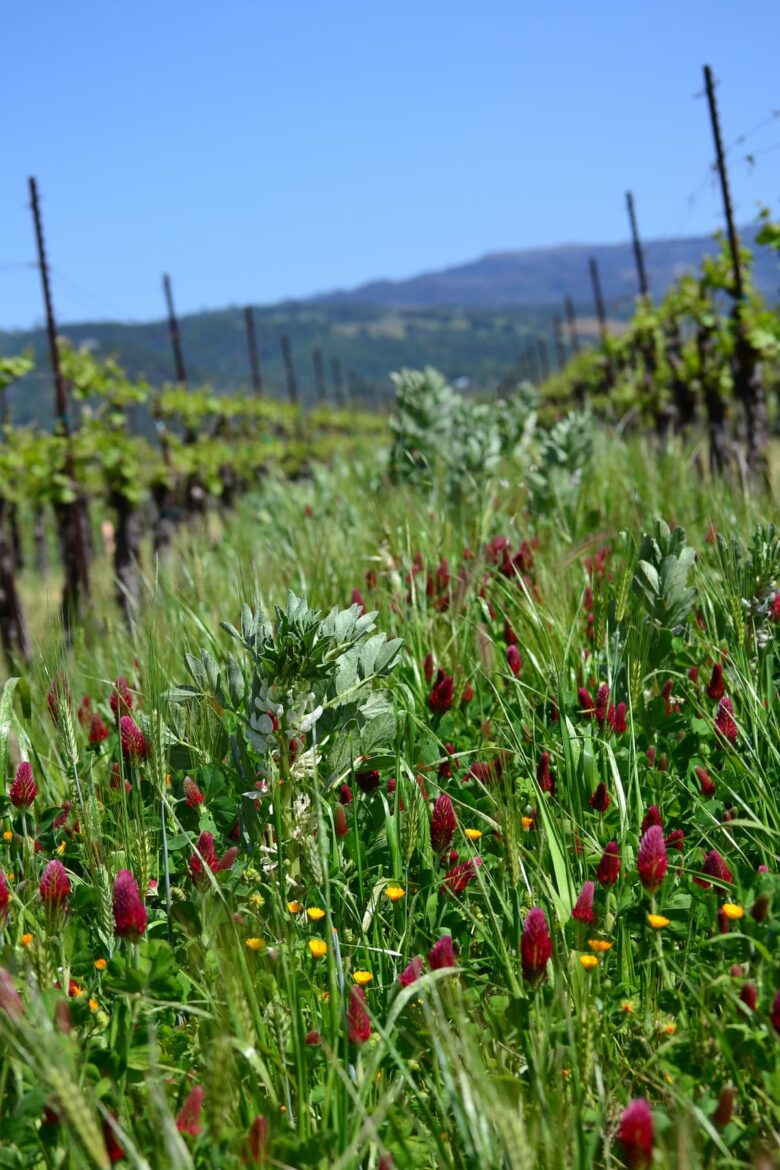 Other ecological practices we use in our vineyards include:
Reducing the threat of disease and pests by leaf removal and deficit irrigation.
Utilizing locally sourced grapevines and compost in all our estate vineyards.
Minimizing irrigation and fertilizer usage with plant tissue analysis.
Controlling erosion and protecting the watershed with buffer zones and cover crops.
Providing nesting boxes around the vineyards for raptors that naturally eliminate pests.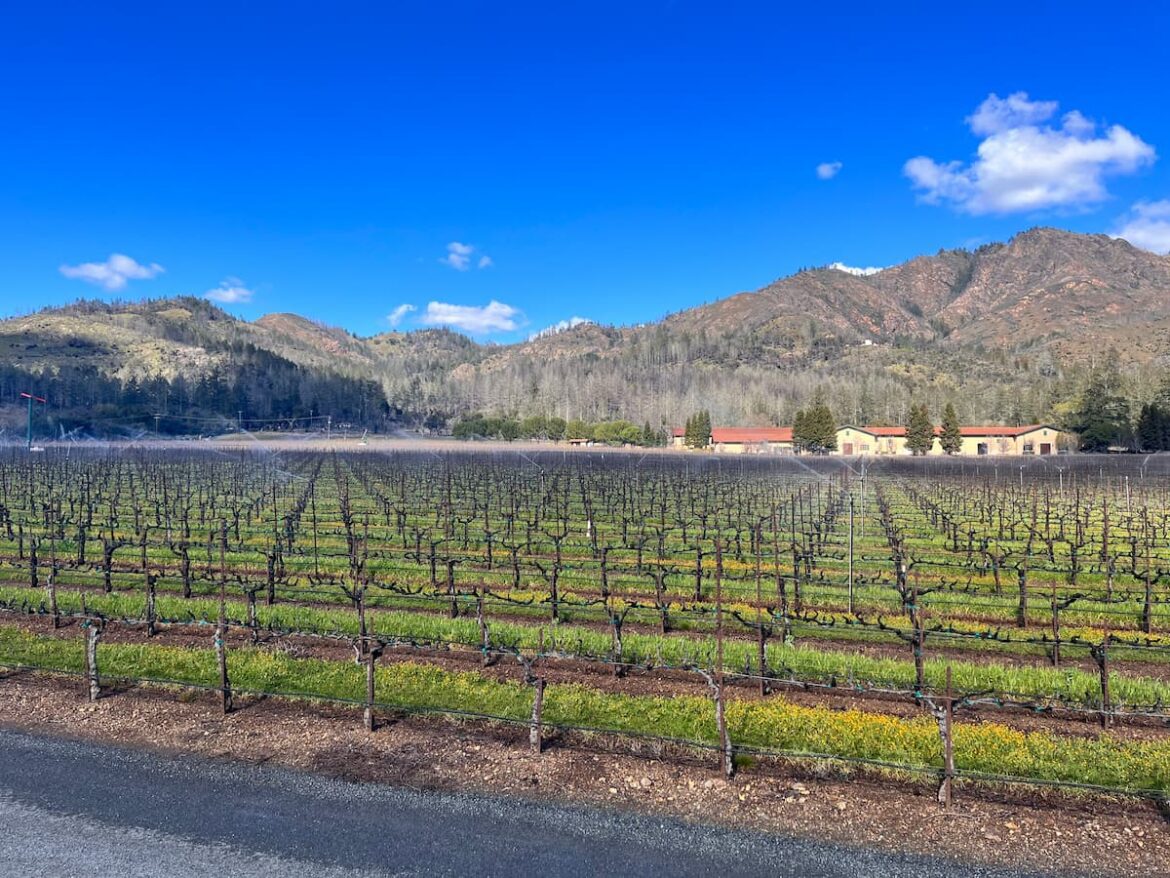 Water conservation is a huge part of our ecological equation –
Reusing cleaned winery wastewater for irrigation.
Reducing water usage by about 30% by measuring vineyard soil moisture at the root zone with soil capacitance probes, so we only irrigate when absolutely necessary.
Targeting and irrigating smaller areas by breaking down large vineyard blocks into smaller blocks, enabling us to save water and energy.
Tracking water usage in the winery by fitting hoses with low flow nozzles and flow meters at each water outlet.
Cleaning winery equipment without pre-rinsing by using food-grade cleaning agents, then rinse, thus drastically cutting water usage for cleaning.
Sourcing fieldstone used for walls and drainage areas from our Wild Oak Vineyard and building site.
Recycling Programs are another part of this equation –
Using reused and recycled grape byproducts as fertilizer. All our winery waste generated at harvest is sent to a local farmer, who adds organic cow manure to it and composts it during the winter. We get it back in the spring and add it to all of our vineyards, about 10 tons per acre every year in every block.
Recycling paper waste, which is picked up by a local business and shredded onsite.
Constructing our winery and barrel building roof structure from 70% recycled steel.
Composting all food scraps from our kitchen.
Using wine bottles are made from over 45% recycled glass and cartons that are comprised of over 55% recycled material.
Using natural cork closures harvested from cork trees that can live for hundreds of years, with harvests every eight to nine years.
Economics
Providing over 40% of our annual electrical needs with our 457-kilowatt solar electrical system.
Using energy efficient T5 fixtures with 221 motion-sensors, which provide better visibility and use 55% less energy.
Utilizing computerized refrigeration to monitor tanks for peaks and lows to adjust automatically and only cooling wine when necessary.
Using fully compostable packaging, printed domestically with less ink, to reduce our carbon footprint
Growing most of the vegetables and herbs used for our wine and food pairing experiences onsite in our culinary garden.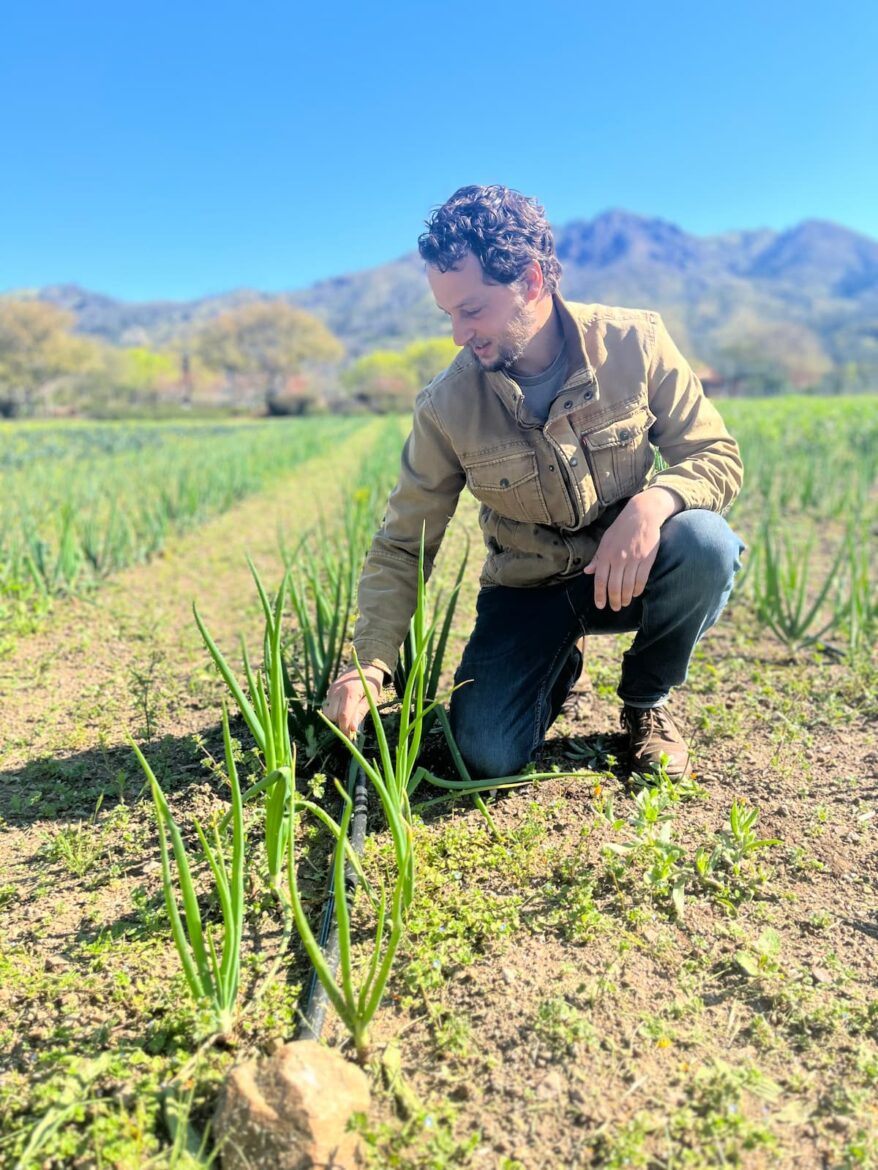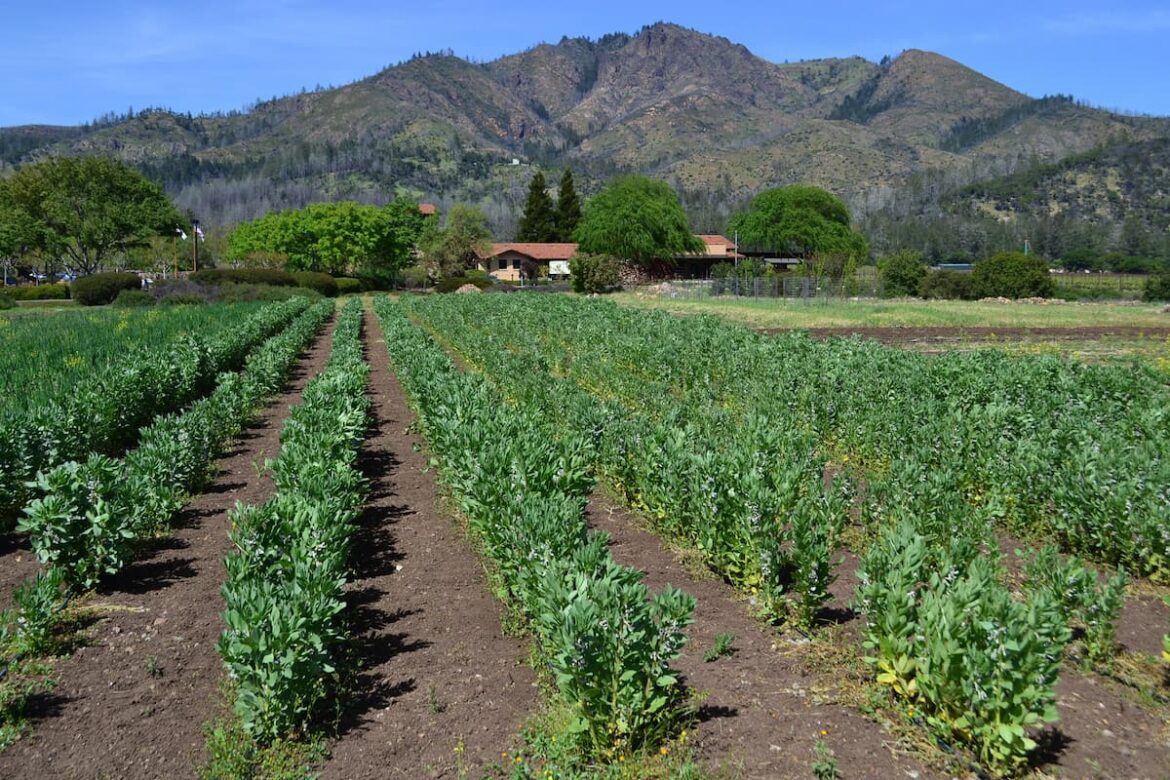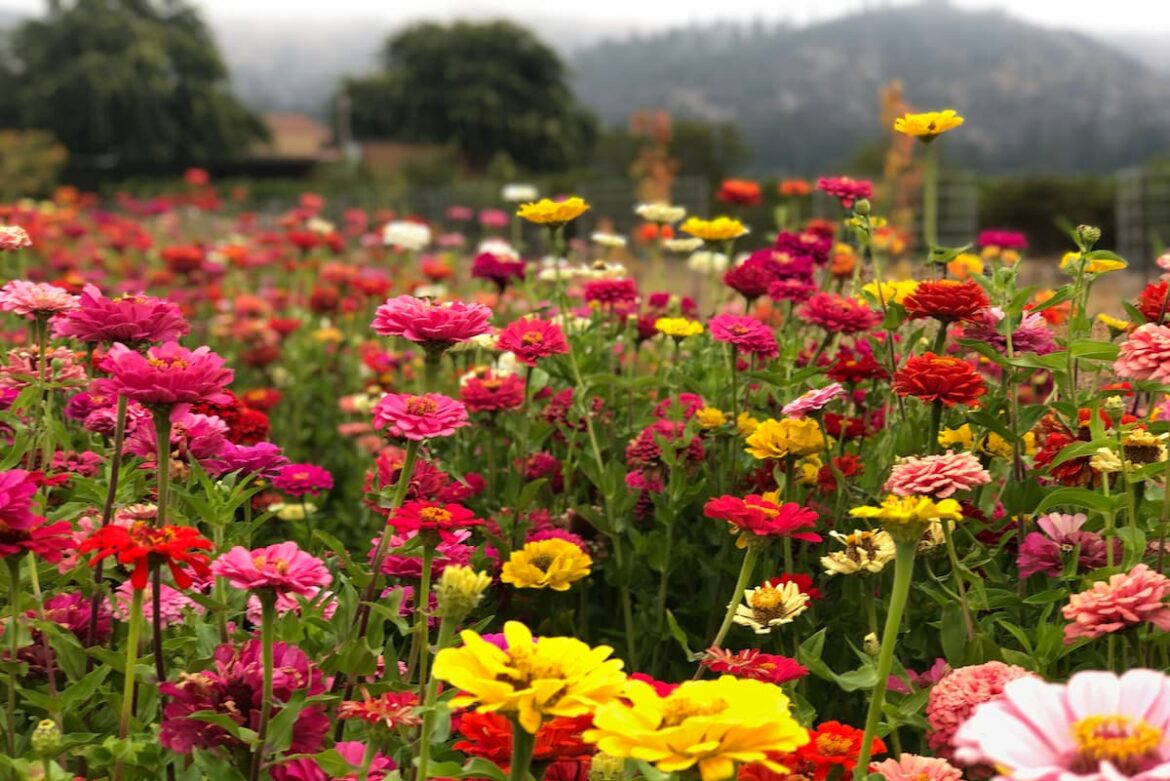 Social Equity
Every year, St. Francis Winery & Vineyards shuts down for a day so all employees can take part in "Joe Martin Day."This special day was named in honor of St. Francis Winery & Vineyards' founder, Joe Martin, because he strongly believed in giving back to our local community. The winery and visitors center are closed for the day and employees are paid a full day's wages to give back to our Sonoma Community. We have done some amazing things in the prior Joe Martin days for Kids Street Theater, Crossing the Jordan, The Redwood Empire Food Bank, Pony Express and Sugar Loaf Park.
We support many animal-related non-profit and charities including the Humane Society of Sonoma County, Oakland Zoo, and Canine Companions.
Francis Winery & Vineyards offers annual health and wellness screenings to all employees.
Francis Winery & Vineyards employees dedicate their time to supporting local community and youth programs.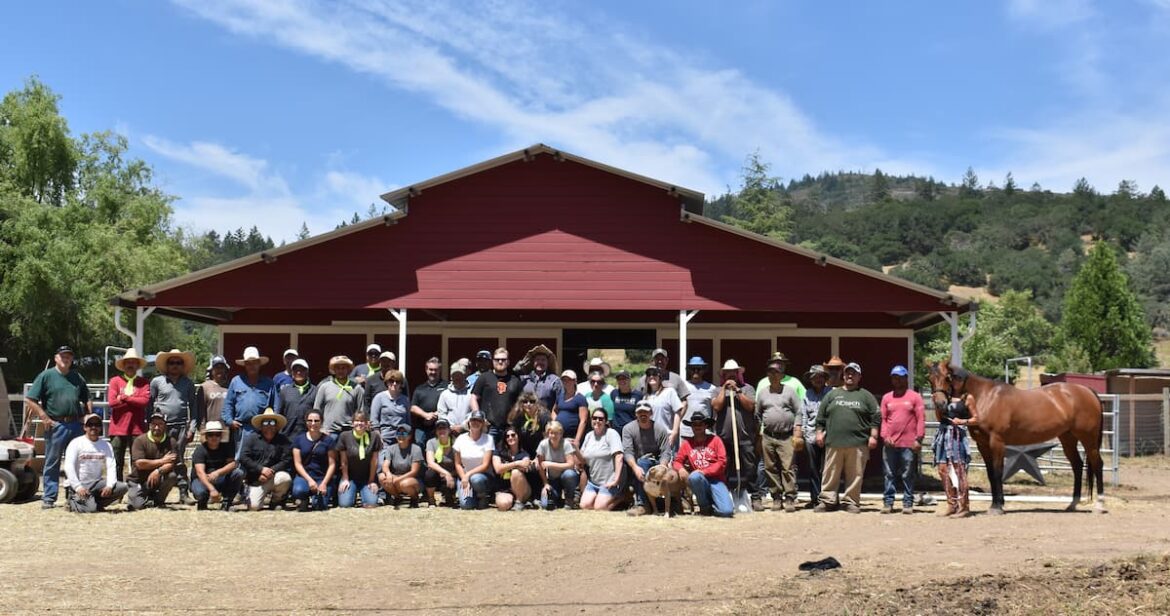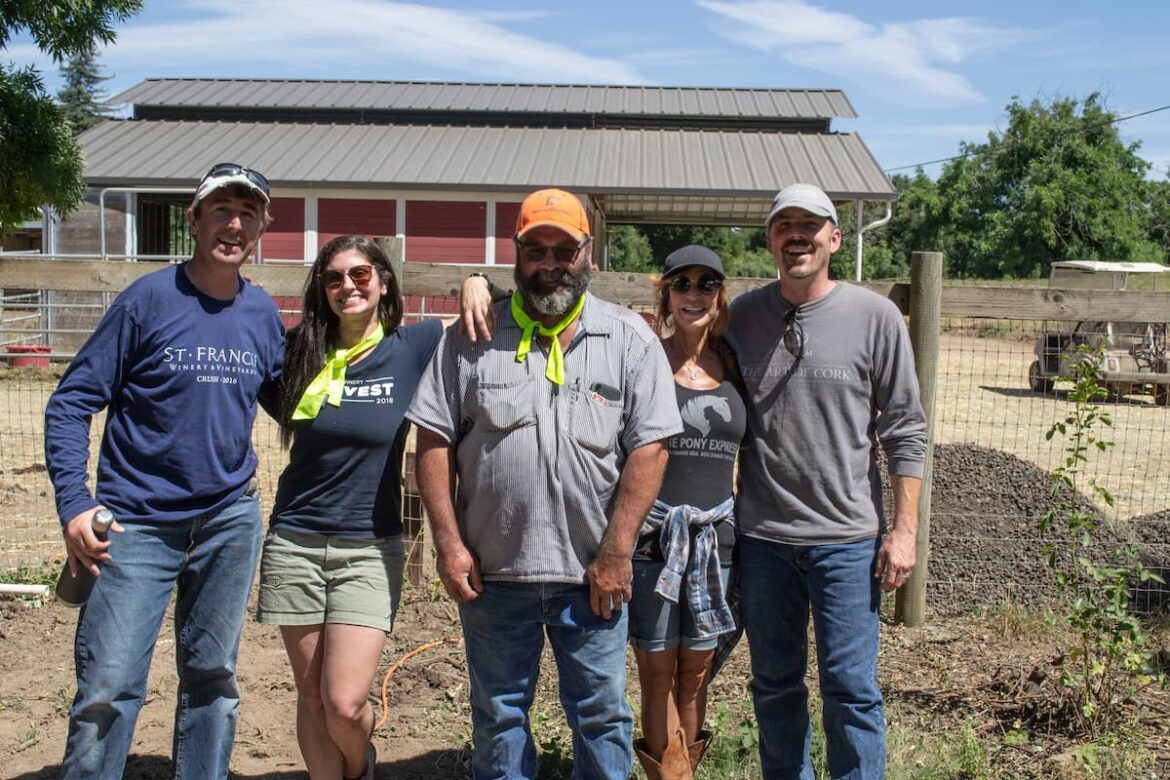 All these practices flavor our business in myriad ways, and you can see it for yourself when you visit.
Take a self-guided vineyard walk (weather permitting) through our Wild Oak Vineyard and you'll see the ecological health of our vineyards and surrounding property. You may even see some of our local wildlife, like hawks, owls, quail, jackrabbits, deer, ground squirrels and more.
You won't see them in the vineyards surrounding the winery, but feral pigs and mountain lions have even been seen at our more remote Lagomarsino Vineyard.
Enjoy your wine and conversation with our happy team in the Visitors Center. Some of our team members have been with us for 15 years!
Look around and rest easy in the knowledge that your St. Francis Winery & Vineyards wine is being produced in a sustainable manner, using the three pillars of Ecology, Economics and Social Equity to celebrate earth day every day.