---

ST. FRANCIS IN THE NEWS
Tidbits from Around the Web

2013 Sunset Magazine
Wine Awards

The results are in and our 2010 Anthem Meritage and 2010 Behler Merlot took home GOLD at the Sunset Magazine Wine Awards.
VIEW ACCOLADES

♦♦♦

Leslie Sbrocco Recommends
Chardonnay and Malbec

Leslie Sbrocco, host of Check, Please! Bay Area recommends food pairings for our Sonoma County Chardonnay and Sonoma Valley Malbec.
READ THE ARTICLE

♦♦♦

Dining Around Interviews
Christopher Silva

Joel Riddel of San Francisco's Dining Around talks to Winery President & CEO Christopher Silva about wine, food and much more.
LISTEN TO THE INTERVIEW

♦♦♦

Executive Chef David Bush On Air With Lynn Camberlain of iWine Radio

Executive Chef David Bush joined Lynn Krielow Chamberlain of iWineRadio this week to talk about his award-winning Wine & Food Pairing programs.
LISTEN TO THE INTERVIEW

♦♦♦

Reverse Wine Snob Recommends our 'Old Vines' Zinfandel

Jon Thorsen (AKA "The Reverse Wine Snob") recommends our 2008 Sonoma County "Old Vines" Zinfandel in his latest blog article. Jon's blog is dedicated to helping consumers seek out the best wine buys under $20.
READ THE REVIEW

♦♦♦

St. Francis Sponsors
SoNoMas 2013

St. Francis was a proud sponsor of SoNoMas, considered the toughest mountain bike race west of the rockies. Racers faced 34.5 miles of steep terrain as they made their way through the rugged Rockpile AVA and around beautiful Lake Sonoma.
SEE THE PHOTOS

♦♦♦

THANK YOU SONOMA
COUNTY CONCIERGES!

St. Francis was pleased to host Wine Country This Week's Sonoma County Concierges Appreciation Dinner. Concierges from many of the area's top hotels and resorts were treated to Executive Chef David Bush's 7-course wine-paired Private Estate Dinner.
LEARN MORE ABOUT PRIVATE ESTATE DINNERS

---


ST. FRANCIS
UPCOMING EVENTS!

St. Francis Outdoor
Summer Film Festival


Thursdays, Jul 18 - Aug 15

Pack a blanket and picnic and join us on the lawn of our beautiful Sonoma Valley Visitors Center for a film under the stars.
LEARN MORE

♦♦♦


Wine Club Exclusive Event
6th Annual Lobster Feed
August 3, 2013
**Reservations Required**

Indulge your love of lobster with friends and fellow Wine Club members. Sporting the latest in high-fashion lobster hats and bibs, we'll feast on the lawn.
LEARN MORE

♦♦♦

Zinfandel Sale & Harvest BBQ


September 14

, 2013




**Reservations Required**

If you love Zinfandel, you'll want to join us at our beautiful Sonoma Valley Visitors Center as we celebrate harvest with a Zinfandel-themed wine sale and BBQ.
LEARN MORE
---

FACEBOOK
PHOTO FEATURES
Online Photo Series

Fandango 2013

It was a beautiful evening under the Sonoma sky as we celebrated our Wine Club members with live music, delicious cuisine and St. Francis wines.
SEE THE PHOTOS

♦♦♦

Monday Morning Views
from the Visitor Center

Each Monday, take a moment to visit St. Francis Winery through the lens of Erica Petersen's Canon EOS.
SEE THE PHOTOS

♦♦♦

Wine of the Day

Each day a lucky visitor to our tasting room gets to choose the "Wine of the Day" and we snap their photo to show off on our Facebook page.
SEE THE PHOTOS
---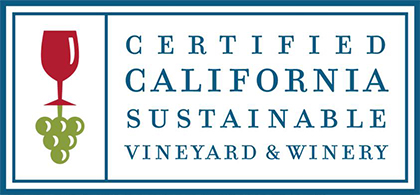 St. Francis Winery & Vineyards is Certified Sustainable!
We are proud to announce that St. Francis Winery & Vineyards has been officially certified as sustainable by the California Sustainable Winegrowing Alliance.
The extensive audit and certification process recognized our 457-kilowatt solar energy system installed in 2004, our work to conserve nearby creeks and waterways, and our sustainable recycling initiatives.
"Preserving Sonoma County for future generations is very much a part of who we are, what we do and how we run our business," says President & CEO Christopher Silva.
---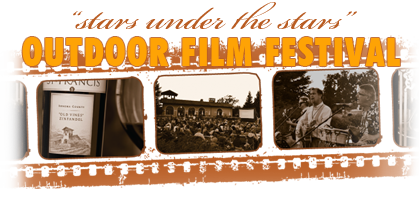 Every Thursday Night, July 18 - August 15
7 pm live music & wine reception ~ Feature film begins at dusk
FREE ADMISSION
Stellar wines paired with silver screen icons al fresco!
Join us Thursday nights as we enjoy some of the greatest movies of all time, outside on the lawn of our beautiful Sonoma Valley Visitor Center.
Seating on the lawn begins at 7 pm with a pre-show concert and wine reception. Our feature film begins at dusk, with an introduction from festival sommelier Christopher Sawyer.
Guests are welcome to bring low-backed lawn chairs, blankets and a picnic.
Alcohol brought from offsite is strictly prohibited.
Featured wines are available for purchase. Chicago Style Hot Dogs will be on hand every night with delicious food options.

---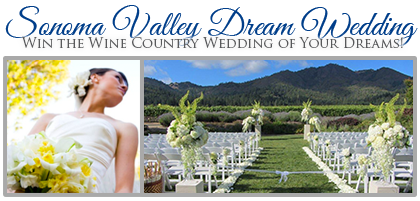 Imagine the perfect wedding day, set among the vineyard-covered hillsides of Sonoma's idyllic Valley of the Moon... Submit a 2 minute video for a chance to say "I Do" at Wine Country's most romantic venue!
The lucky winning couple will "tie the knot" at the ultimate wine country wedding on July 27, 2014. This amazing prize package features the finest products and services from local vendors in the Sonoma area, capturing the unique sights, sounds, and flavors of this romantic region.
---
Wine Club Exclusive Event
6th ANNUAL ST. FRANCIS LOBSTER FEED
Saturday, August 3, 2013 at 6:30pm

Indulge your love of lobster with friends and fellow Wine Club Members at the 6th Annual St. Francis Winery Lobster Feed. Sporting the latest in high-fashion lobster hats and bibs, we'll feast on the lawn, surrounded by lush vineyards and the majestic Mayacamas Mountains. Come dressed casually for this al fresco event, and don't forget your camera!


DATE: Saturday, August 3, 2013
TIME: 6:30 pm
PRICE: $99 Wine Club Members, $125 Guests (+ tax & gratuity)
RESERVATIONS: 800-650-5437
EMAIL: wineclub@stfranciswinery.com
---
Saturday, September 14, 2013 • 2–5 pm
Barrel Tasting • BBQ • Live Music • More

If you love Zinfandel, you'll want to join us at our beautiful Sonoma Valley Visitors Center as we celebrate harvest with a Zinfandel-themed wine sale and barbecue that's not to be missed. Enjoy mouth-watering barbecue, barrel samples, and live music while shopping our selection of premium Sonoma County Zinfandels.

Exclusive sales pricing will be offered for one day, and only to those who attend this special event!

$45 admission, $35 club members (+ tax)
Reservations Required • Must be 21 to attend
For tickets, call: (888) 675-WINE, x 259

*Please note that our Tasting Room will close
at 2:00 pm on September 14 for this special event.


---
*PLUS SPECIAL NEW RELEASES*
ST. FRANCIS PINOT NOIR & PINOT GRIS

Summer is here, and our 2012 Russian River Valley Pinot Gris and the extremely limited 2011 Russian River Valley Pinot Noir are the perfect pair for your warm weather gatherings.

Speak with one of our friendly wine experts
at (800) 650-5437 to order.

2012 Pinot Gris
Russian River Valley
Retail: $18 Wine Club: $14.40

Call (800) 650-5437

With its soft aromas and rich, crisp texture, this Russian River Valley Pinot Gris is bright and alluring. A medium-bodied wine, it delivers lively tropical flavors and a zesty finish.

350 Cases Produced

2011 Pinot Noir
Landy Vineyard, Russian River Valley
Retail: $40 Wine Club: $32

Call (800) 650-5437

Soft notes of sage, tobacco and hints of violet emerge through supple layers of bright raspberry, boysenberry and dark cherry. A silky texture and delicate complexity make this enchanting Pinot Noir a portrait of refinement and harmony.

140 Cases Produced
---
NEVER MISS ANOTHER WINERY EVENT!
Subscribe to Our New Calendar of Events
With just one click, you can add the St. Francis Winery calendar of events to your email or smartphone calendar! Simply click the icon below that matches your email service and all of your favorite upcoming events will magically appear on your calendar. Isn't technology amazing!
CLICK YOUR CALENDAR SERVICE TO SYNC WITH US:
KEEP UP WITH THE LATEST WINERY NEWS!

The best way to stay up to date with the latest happenings from around the Winery is to connect with us on Facebook, Twitter and Pinterest.
Interact with our winemakers and over 20,000 other St. Francis fans. Share a comment or photo, learn about upcoming events or take advantage of special offers and promotions. There's always something new to see or read.
Click HERE to become a fan of St. Francis Winery on Facebook.
Click HERE to follow us on Pinterest!
Click HERE to follow us on Twitter!